NEWS


PROFESSIONAL
GROWTH
FIND:
»MORE


NETWORK
FIND:
Updates to artist manager rosters
»MORE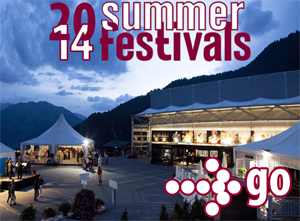 WHO'S BLOGGING

WHO ELSE IS BLOGGING



RENT A PHOTO
Search Musical America's archive of photos from 1900-1992.


HONORS &
AWARDS
Each month, Musical America spotlights an important emerging talent. If you haven't heard of the New Artist of the Month before, we predict you will soon.
»View all New Artists of the Month
Since 1960, each year Musical America honors several outstanding musicians with an award for excellence.
»View the Musical America award winners


WHAT'S
HAPPENING
Industry Events and Conferences
Trade shows, seminars, events and conferences about the business of the performing arts
Performances, classes, and other artistic events
Calendar of events for the performing arts performances and other events


PRESS RELEASES
Unedited news and information from performing arts businesses
To add your press release, please sign up for a free account by clicking here.
To log in to your free press release/event calendar admin account, please click here.